My Dirty 30 Update | End of January 2017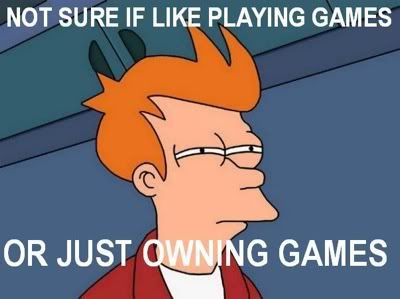 In addition to trying to make not so terrible videos... I have finished 3 out of 30 games for the year. Its the end of January and by the numbers I have to finish 2.5/month. At the moment, I am shooting for 3 to 4/month to reach my goal.
Never Alone:
Last week I finished Never Alone, a short story style game about a girl and her fox.
It was about 2.5 hours, but enjoyable nonetheless. The brevity was welcome as the gameplay for me was a little touchy at times. It is a platformer that has you switching between two characters to navigate through various landscapes and puzzles. It can also be played with two players with one controlling the main character and one controlling the fox.
Never Alone is almost half game, half educational device as it definitely went places that we rarely see in video games. The game explores legend and mythology of the
Iñupiat
, a native indigenous people based in Alaska. For a small piece, the visuals were quite good and the set pieces were pretty effective. The cut scenes were done on the small scale, but good at moving the story forward. While I was certainly caught off guard by some of the more intense and emotional moments I came away from this one feeling a bit more educated. The developers of Upper One Games with the Cook Inlet Tribal Council have built a great little experience in Never Alone.
INSIDE:
I can't say enough good things about Inside! I will stop writing this review here so that I don't spoil anything about it and so you can go play it. Like, right now. Go!
Abzu:
Its a game where you swim with the fishes, and its awesome when you do. Also doubles as an ocean sized aquarium simulator. A 2 hour game that I have dropped 8 into, its that good. Go play it!!
#YOLG:
The
Year of Living Gamegerously
has gamers worldwide dipping into their backlog to finish the "games that got away." The
"pile of shame"
no longer has to be shameful as Living Gamegerously now allows us to celebrate games together in a fun community setting. The list of participants is growing as the word is spread by the
Overseas Connection Podcast
who recognizes all gamers who are participating and highlights those that make it to the credits at the end of their games.
If you have an ever growing catalog of games that you'd like to commit to finishing in a year you can follow the links to
Bongo's page
and get on your way to becoming a Yolger,
#YOLG
.